Automotive Locksmith Services
We understand that it is a difficult decision to allow anyone to work on your vehicle; Many people's car is their most expensive possession. When you hire Horseshoe Lock & Key you are hiring a Professional Locksmith who will treat your vehicle with the utmost care and you can be assured that no damage will be done.
We stock a wide variety of standard edge-cut, laser-cut transponder keys, remotes and even a few proximity keys.
Vehicle Lockout Service
If you have locked your keys in your car give as a call so we can save you from having to break a window.
With us you will receive the fastest service available and you can be assured that your vehicle will be in good hands; Many vehicles we open by picking the lock rather than using a long reach tool eliminating the chance of producing any signs of entry.
Beware of scammers who will quote you $15 or $19 on their website or over the phone only to tell you, upon arrival, that your vehicle's locking mechanism is somehow special and more expensive to open. We unlock all makes and models for the same price (does not necessarily apply to keys locked in trunk).
Key Origination
Even if you have lost all keys for your vehicle we can decode your locks, cut a new key and program it to start your car.
Ford SecuriCode factory code retrieval
Many vehicles of the Ford-family are equipped with a keypad on or near the driver's door to allow easy access without a key.
In order to change your personal code simply enter the factory code followed by the 1|2 button. Then enter a custom 5-digit code.
Remember that pressing 7|8 and 9|0 simultaneously will lock the vehicle and if you enter using the keypad only the driver's door will unlock unless you press the 3|4 button following your pin.
If you have lost the wallet card containing your factory keyless entry code and you cannot find the sticker the code can be retrieved through your vehicle's OBD2 port.
Rekeying, Fleet-keying, Replacement of worn Tumblers
We currently service the following locks
Ford 8-cut locks(Econoline, Crown Victoria, Explorer, Taurus, F-Series and more)
GM 10-cut locks
Chrysler 8 cut
Classic Ford and Chrysler pin tumbler locks
Honda 4-Track (Lasercut/ High Security)
Honda Ignition and/or Door Lock Rebuilding
Many newer Honda vehicles are equipped with 4-track keys that have the cuts on the sides rather than the edge; The corresponding wafers in the locks each have a small protrusion that rides on those cuts: Unfortunately those protrusions tend to wear off fairly quickly leaving it permanently locked and the vehicle stranded. Dealerships may charge a small fortune to replace the entire igniton switch assembly when all it needed was to have the ignition cylinder wafers replaced and depending on wear new keys cut and programmed; We offer those services. Less common, due to the increased use of keyless entry systems, the door locks will eventually wear out as well.
Ford Ignition Replacement
We stock Strattec/Ford replacement ignitions for 01-11 Focus and 02-03 Explorer/Mountaineer; The original ignitions use a sidebar-design that tends to abruply stop working when it or the key gets too worn. Our replacement is less prone to failure and will not leave you stranded.
We will key your new igniton to match your door and trunk locks.
Broken Key Extraction
Any keys that were broken off we can extract from your car door- or ignition-lock and if we stock the correct blank we can immediately cut you a new key.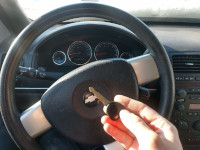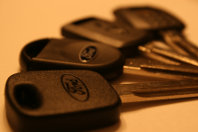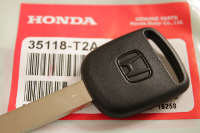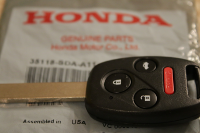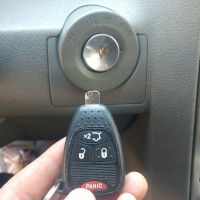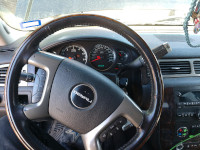 Copyright © 2021 All rights reserved.