Lock Installation/repair
Whether you need a mortise lock, knob or lever-set replaced or repaired or simply want to upgrade your existing hardware with a higher grade we will help you at an affordable price. If your door has recently been kicked in we can patch it with a stainless steel reinforcing sleeve rather than replacing an expensive door.
Deadbolt

installation
If your door is not already equipped with a deadbolt we can drill and chisel it to accept one; Relying solely on a knob- or lever-set is a poor strategy as many of them can be credit- carded or forced open with a large pair of pliers.
For our customers who are serious about home security we carry ASSA brand Deadbolts which resist intruders with multiple features designed to prevent prying, picking and drilling and a proprietary keyway that prevents unauthorized parties from duplicating your keys.
Re-Keying
If you have lost track of who has access to your home or you have purchased an additional lock for a door and need it rekeyed we will help you right at your doorstep. If you just moved into a new house or appartment you should have the locks rekeyed also.
Drawer and Cabinet Locks
Whether you need to lock your prescription medication cabinet or you simply want to child-proof your home by locking up household chemicals under your sink we have a solution for you that is both practical and optically pleasing: We use special tools to precisely drill holes to fit cam-locks or other specialty cabinets and drawer locks even if you only have an inch and a half of solid trim near the edge of your cabinet doors.
Padlocks
We carry the Abus 83/45 line of Padocks which can easily be keyed to match your front door so you don't have to carry additional keys for your gates or shed.
Additionally we service rekeyable Master and American Padlocks.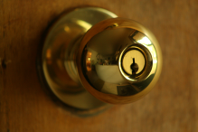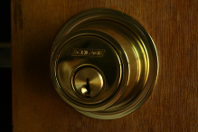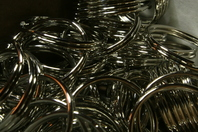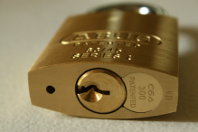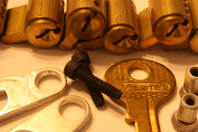 Copyright © 2023 All rights reserved.