About Us
Mission Statement
"I believe it is easier to buy a new lock than to deal with the aftermath of a break-in. Because of that belief we only install locks built to a minimum standard of quality: If it is not good enough for my family it is not good enough for yours!"
The Brand
For us the horseshoe does not only symbolize luck, although we sincerely hope we'll have it; It symbolizes the traditional values of hard work and opportunity that are at home in the midwestern United States. We hold integrity and trust in high regard.
In recent years many industries have shifted from trying to create something of value and repairing existing hardware to optimizing for profit and disposability; Unfortunately this tendency has turned many professionals into mere parts changers. We still practice the craft: People with one-hundred year old locks choose us to maintain and repair them and people who are looking for long term solutions consult us for our expertise.
Another unfortunate is the fact that many online search engines have been flooded with fake Ads and phony Locksmiths; Many of the $15 and $19 advertisements link to the same call center that will dispatch an untrained, uninsured and self-declared locksmith to open your house or car who upon arrival will up the charge drastically and likely do damage; We will always give you an accurate price over the phone and rarely do we resort to destructive means of entry.
Our Store
In March of 2020 we opened our first store at the intersection of Bluemont Avenue and Tuttle Creek Boulevard in Manhattan. The location seemed perfect but the timing was not; We got our sign up and logo put on the door two days before the country went into lockdown. When our sales finally started to increase in June local officials instituted a mask mandate that decimated our retail traffic once again. After one year, with the city seemingly intent on keeping Manhattan masked forever, we decided to revert back to mobile service only.
Service Vehicles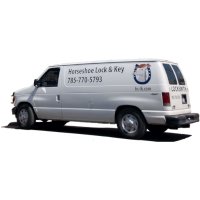 In service since 2015, our Ford Econoline van has helped us provide all kinds of services.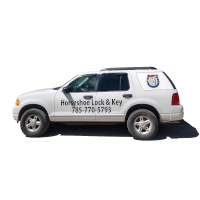 In late 2018 we added this Ford Explorer to our fleet to more quickly respond to lockout and rekeying calls. Currently this is our primary vehicle.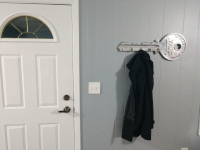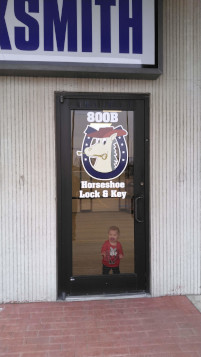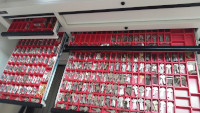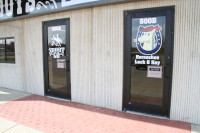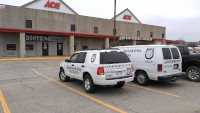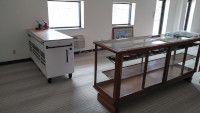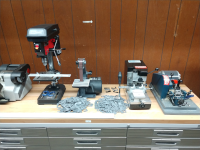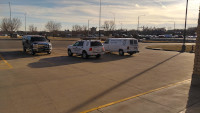 Copyright © 2023 All rights reserved.